Mori Kogei and Tsuki-ita
MORI KOUGEI has been specializing in the application of tsuk-iita, paper-thin slices of wood, for about 70 years since its establishment in Tokushima in 1953.
Trees grown in various environments have their own individuality, and I often feel that the grain of wood is a form of natural art.
Of course, wood is a beautiful material as it is, but we have inherited from generation to generation the techniques and knowledge of wood that we have cultivated over our 70 years of history. Thus we are able to propose various designs, which incorporate ways to attach the wood together or combine various colors of wood.
We believe that living with wood enriches the heart and soul, and we would be happy to play a role in giving shape to our customers' thoughts and ideas by proposing objects and spaces that make them feel at ease in their daily lives.
Please contact us for OEM (Original Equipment Manufacturing), production, planning, and development of veneer products such as wooden trays, table tops, and furniture.
DECORATIVE PLYWOOD PROCESSING
DECORATIVE PLYWOOD PROCESSING

DESIGNED PLYWOOD

TSUKI-ITA (WOOD VENEER) SHEET

TABLETOP
WORKS
hubawa

Sushi Restaurant Counter

Renovation Projects Singapore

Lexus Tokushima Round Table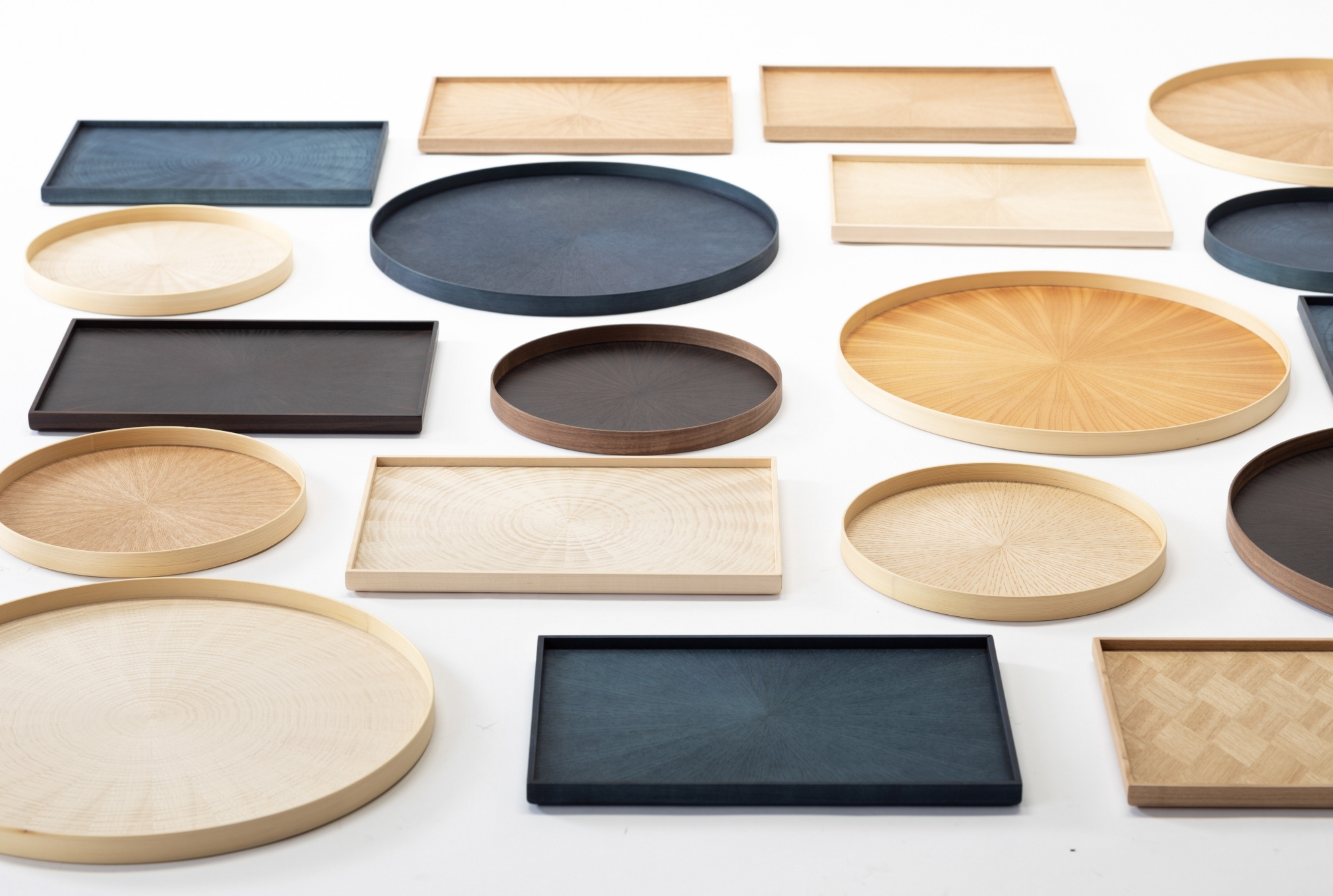 PRODUCTS