WHAT IS TSUKI-ITA
Wood veneer is wood cut in paper-thin sheets, referred as tsuki-ita(peeled wood sheet) in Japanese.
We write tsuki-ita as 突板 in Japanese Kanji characters. The Japanese word tsuki-ita comes from its producing method being peeled off like wood shavings with a sharp cutting blade.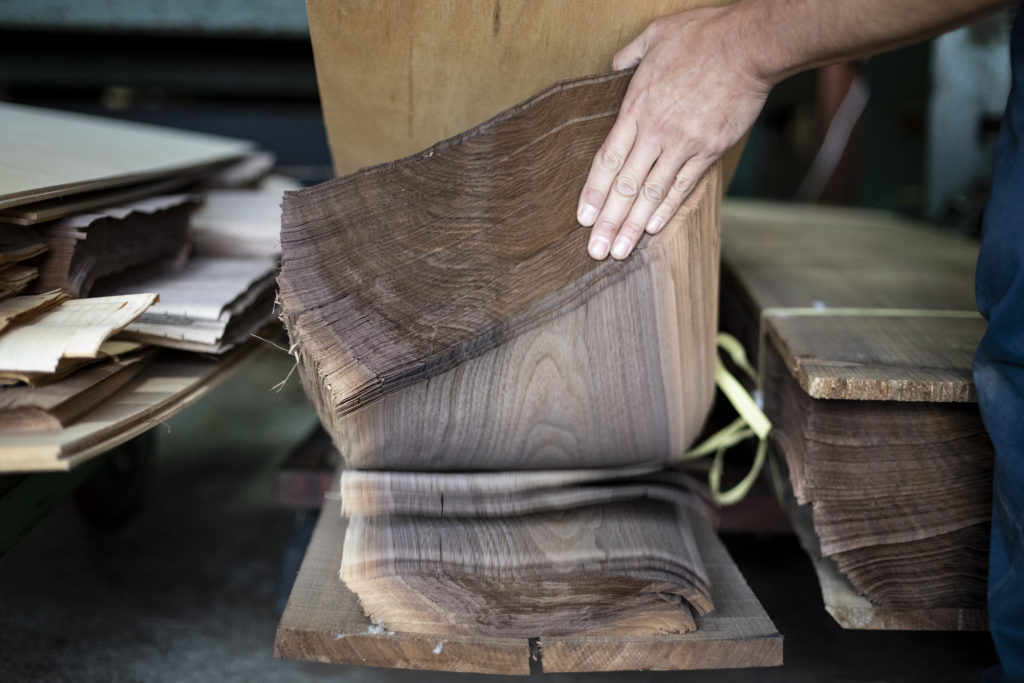 The sheets 0.2 mm-0.25 mm thick are called "thin sliced", the 0.5 mm-0.6 mm thick ones are specified as "thick sliced" and the veneered plywood or MDF are called decorative plywood. Wood veneers are utilized for furniture, building interior and a wide variety of wooden goods.
The name "decorative plywood" derives from the concept that "plywood turns beautiful" when veneers with beautiful grain pattern are attached, since the highest quality wood are often used for veneers to enhance its features as a facing material.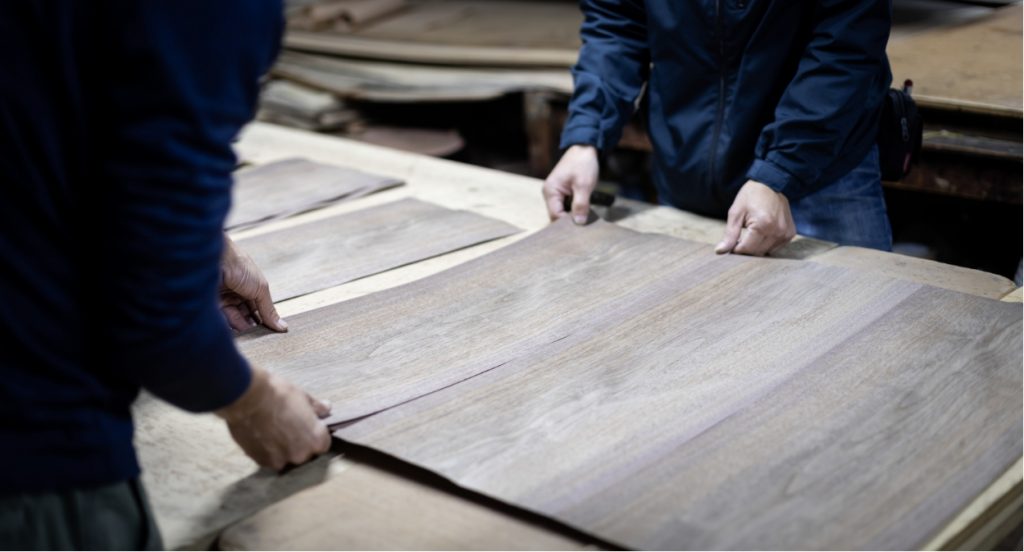 The grain pattern depends on the way the wood is sliced.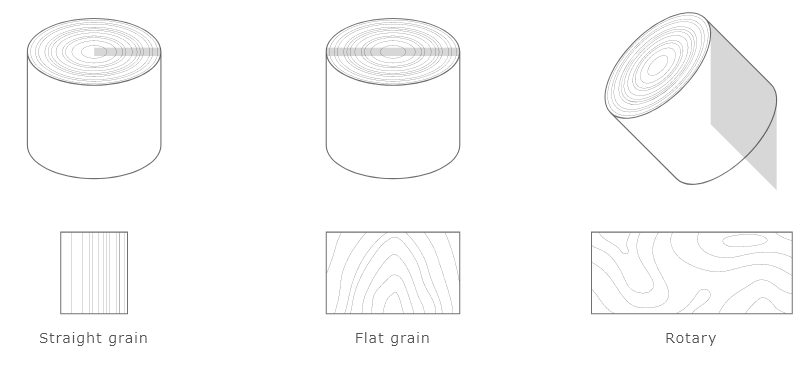 At present more and more types of wood are becoming scarce and tend to be difficult to be obtained, as a result of the excessive logging in the past. Neatly using the scoop of rare precious wood in thin slices increases its capacity and availability, and this is highly recognized as a sustainable way of using wood nowadays.